January came in like a wrecking ball. The kids went back to school and I spent a few weeks feeling under the weather. The cold weather, the craziness of the holiday season and the winter blahs had me wanting to bury myself under a giant blanket, sit next to the fireplace and binge on Netflix.
It was what got me through the winter blahs. My inner Desi did back flips with glee at the Pakistani dramas (with subtitles!) that have been added. They are ridiculously addictive and if you have serious binge watching tendencies like myself, you may just nose dive into a series and come up for air on the other side. Yes, they are THAT good. Two series I binged on are Zindagi Gulzar Hai and Humsafar.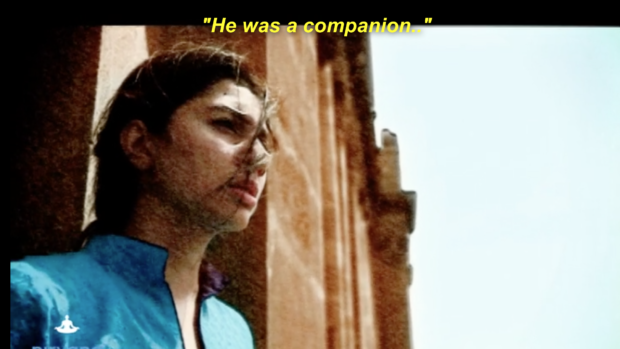 My daughter and I like to spend girl time curled up under a blanket (you can definitely see my theme for the month of January) eating popcorn and cuddling while watching a series together. We absolutely loved One Day at a Time. It was about a Cuban family and so relatable. They dealt with difficult, real life situations with humour, love and open communication. I loved being able to watch it with my daughter and then speak about the episodes over piping hot mugs of hot chocolate.
Then the tragic events of January 29th took place in Quebec city and I was left reeling, heartbroken, sad and upset. The terrorist attack that left 6 innocent worshippers dead inside of a mosque while praying hit me hard as a Quebec born, Muslim woman. My inner activist went into overdrive conducting interview after interview, writing article after op-ed after social media post. By the time I tucked the kids in every night, I needed to unwind and mentally disconnect. Netflix was my go to form of self care. I especially enjoyed Last Man Standing, a hilarious comedy starring Tim Allen (I was a huge fan of Home Improvement growing up) as a father to three girls and living in a house full of women. It left me laughing out loud and feeling lighter after every episode.
Like I said, January came in like a wrecking ball but it left with me feeling empowered as a women, stronger as an activist and thankfully much more relaxed after my steady self care regimen of Netflix to the rescue (diet, exercise, mediation too of course). These are some of my favourites on Netflix this month, what are some of yours?
DISCLOSURE: I'm part of the Netflix Stream Team. While I receive certain gifts and perks as part of my involvement, all opinions are 100% my own.