Coco Pazzo Mont Tremblant is THE place for exquisite Italian food with a huge variety of gluten-free options. They are all about great service, amazing flavours and a luxurious ambiance that makes you feel at home.

Does the name sound familiar? I love the authentic feel of each of Coco Pazzo's dishes. It screams "I was made with care, enjoy!" The food dances in your mouth. It is made from scratch with a fine attention to detail. It is so easy for restaurants to ignore a commitment to sustainability and authenticity and still muddle along. Not so with Coco Pazzo, who have been consistently committed to quality for nearly two decades at Tremblant.
The staff's attention to their customers is remarkable. Remembering customers and their orders after a six month hiatus is something you cannot fake. These are the things that stand out, of course, these plus the incredible food. There's no concept of skimping on portions or quality either. When you order lobster ravioli, you cut into your house made pasta and straight into chunks of fresh lobster meat seasoned to perfection as it floats in a decadent sea of lobster bisque. As if your taste buds aren't already break-dancing you can't help but notice the garnish of caviar adorning your plate. Now that is a meal. That is a memory and THAT is Coco Pazzo.

Admit it, we've all eaten at restaurants that offer a children's menu full of substandard ingredients catered to children who might not really know the difference. Every visit to Coco Pazzo is testament to the fact that they pay attention to the finest of details. One bite into my son's pizza (for quality control purposes of course) reveals a pizza sauce that boldly declares it has never seen the inside of a can, a thick gooey layer of cheese that bubbles up into the nooks and crannies of the freshly made dough and it all comes together so masterfully you would hardly believe you're eating a seemingly simple cheese pizza.
Desert. Oh, the desert. They love to get creative with the menu and take advantage of seasonal ingredients. The Chef was kind enough to make each of my kids a speciality cupcake using real fruit in the icing. The difference in taste was incredible. Think rich fruit flavour with the consistency of velvety icing without being overly sweet.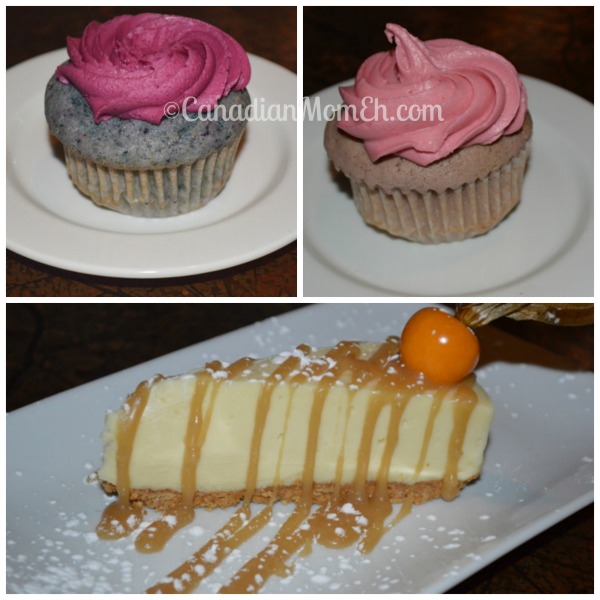 You know the expression that you eat with your eyes? Well at Coco Pazzo you eat with every sense. The scent of the food wafts its way into your nostrils before the plate is set down before you. Your eyes lust after each masterpiece admiring its every angle and then your taste buds sing and dance with every forkful until you're dabbing your plate clean with the freshly baked complimentary spelt bread. You leave with a feeling of awe at the experience yet a sadness that its over. Promising yourself, you'll be back again. Soon.


If you find yourself craving their incredible food and luxurious ambiance, but time, kids or alternate plans seem to get in your way, do yourself a favour and pop into the Coco Pazzo boutique located next door. You can pick up original, creative gourmet food to go. The items change on a regular basis, and their true commitment to quality shines through. The chefs love to experiment in the kitchen. I love that they've been mastering a large variety of gluten free menu options long before it was the "thing to do". Think delicious collard greens wilted and wrapped around sweet potato Asian noodles, lettuce wraps and salads that will make your mouth water.
Everything is made with freshness and a care that is palpable. There's nothing better than grabbing some amazing gourmet food after a long day on the slopes, taking it back to your hotel room and enjoying it in your PJ's.
So whether you're looking to wow that special someone with fine dining they won't soon forget or simply enjoy a fantastic meal on the go, put Coco Pazzo on the top of your must check out list when heading to Tremblant and you can thank me later.

DISCLOSURE: All opinions are 100% my own.